The Clothes Don't make the man
An interracial and multicultural revenge thriller
by PT Kidman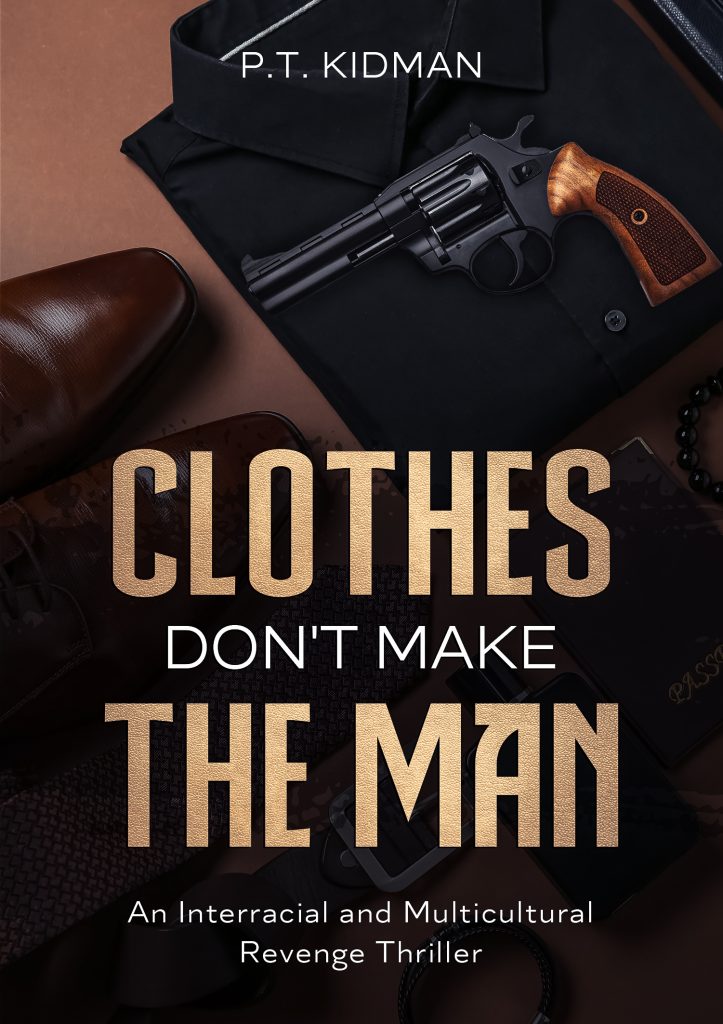 synopsis
One tuxedo, two men, three women are all on a collision course of death and revenge. This thriller tells the story of what happens when two men who are driven by their passion for clothing and motivated by success confront their demons. A story that delves into interracial love, immigration and assimilation, with a tinge of a scorned woman's revenge thriller to bring it all together.
ALL CONTENT ON THIS SITE IS AVAILABLE FREE FROM AUTHOR, P.T. KIDMAN.
FEEL FREE TO SHARE THIS CONTENT WITH OTHERS.
Connect with my other content, check out my other website revdrxk.com.